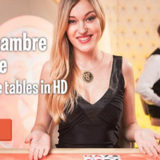 Leo Vegas open exclusive tables at Chambre Separee





Posted June 13, 2016 by
Neil Walker
Leo Vegas have opened their very own dedicated live casino environment at Evolution Gaming's Riga Studios. 
The area has been named "Chambre Separee",  which translates into English as "Seperate Room".
I have to say that Leo Vegas are really going for it at the moment. I guess it must have something to do with the investments made into the company following their recent launch on the stock market a few months back.
I had heard on the grapevine back in March 2016 when I visited Evolution Gaming that Leo Vegas were building their own studio and now some 3 months later it has gone live, albeit softly to begin with.
Chambre Separee Details
So there are three tables, two Blackjack Tables and one Roulette Table.
Two of the tables are open on a 24 x 7 basis and the 3rd table, a Party Blackjack table (Celebrity Blackjack) is opened for 8 hours in the evening when the tables are at their busiest.
Stakes at the Blackjack tables are great for new players with a Minimum hand starting at £5 up to a max of £1,000. Higher stakes are available at the generic blackjack tables, where maximum bets go up to £5,000.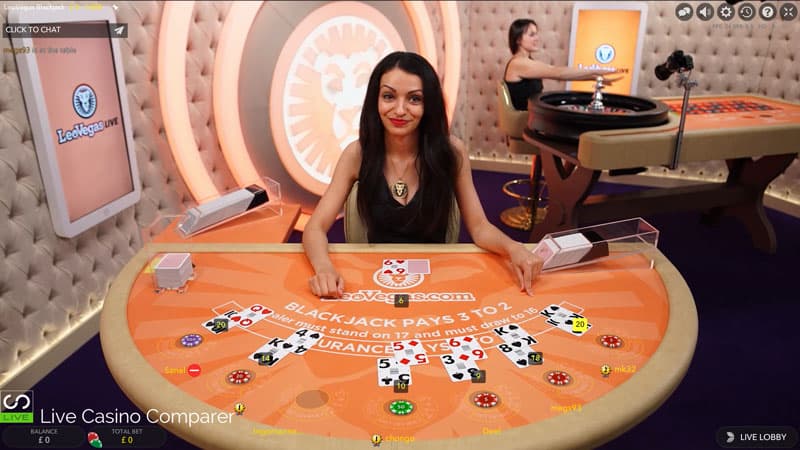 The Party or celebrity Party Blackjack tables has two dealers and boy can they talk. The game is almost a secondary consideration, but it's still controlled and dealt in the usual very efficient Evolution manner.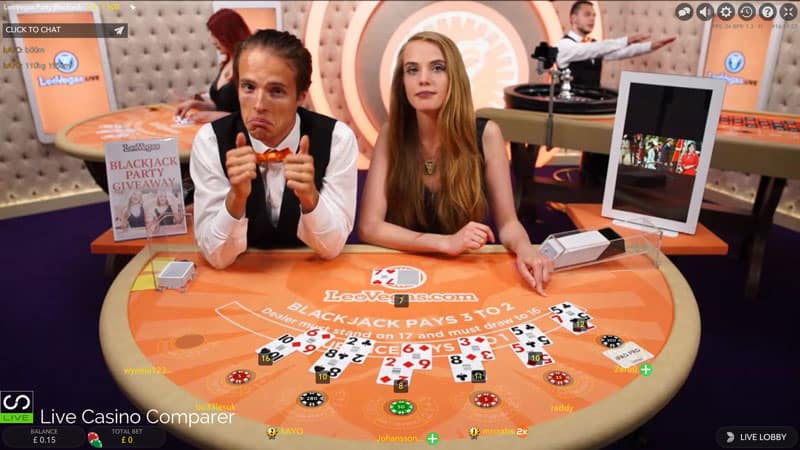 Roulette is using the very impressive new HD User Interface and can be displayed in 2 modes.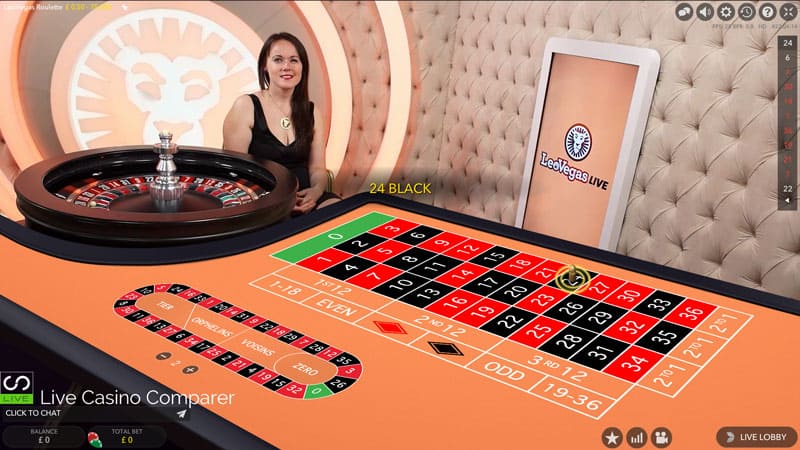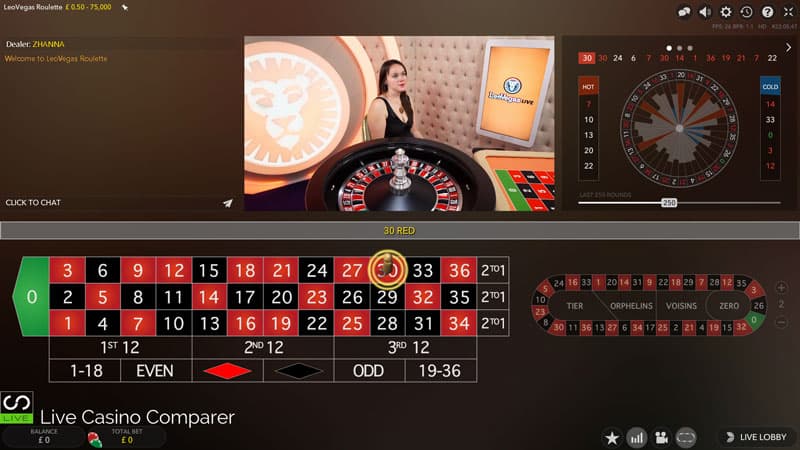 Outtakes
I have to share two screen shots that I took. The first is of the Celebrity Party Blackjack table. I caught the action just as the dealers were in an in-depth discussion. Made me laugh when I saw the expression on her face.!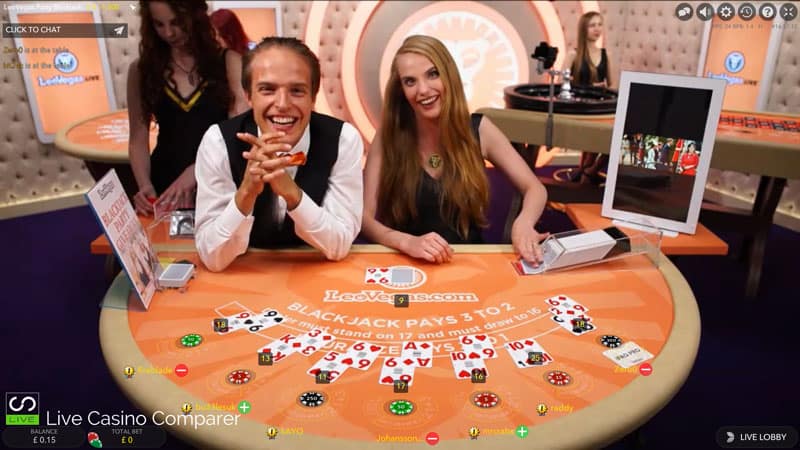 The second screenshot is of a run I was on in Blackjack.  I don't think I've seen 8 straight wins before 🙂