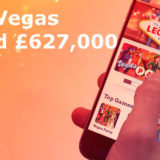 Leo Vegas fined £627,000 as UKGC sanctions top £18.9 Million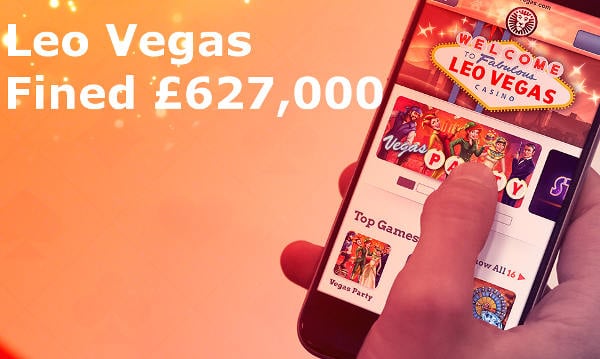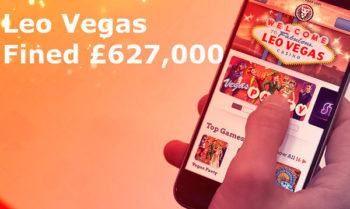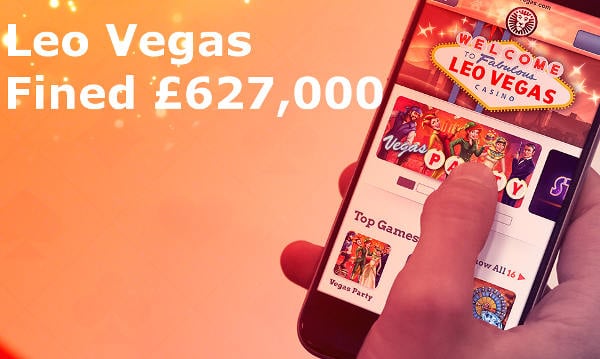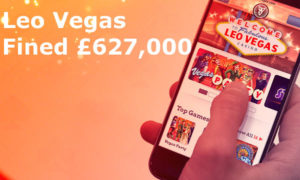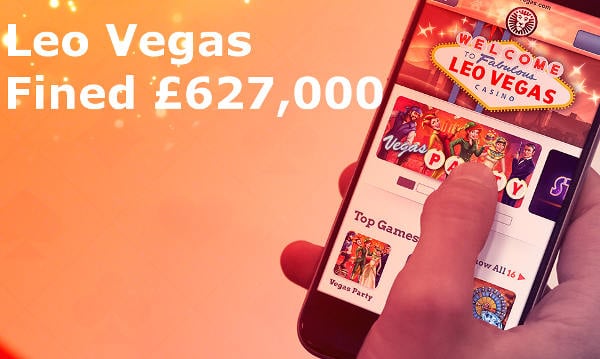 Posted May 7, 2018 by
Neil Walker
Leo Vegas Fined
Leo Vegas is the latest Online Casino operator to be fined by the UK Gambling Commission for not meeting the standards required of their UK Operating license.
A fine of £627,000 was levied for Advertising and Marketing failings.
Specifically these were:
41 website advertisements by them or their affiliates misled consumers by failing to include significant offer limitations or by failing to present those limitations clearly enough.
11,205 self-excluded customers did not have their account balance funds returned to them on account closure.
1,894 customers who had reached the end of their self-exclusion period received marketing material without first agreeing to accept it.
413 customers who had reached the end of their self-exclusion period were able to access their accounts and gamble, despite taking no positive steps to return to gambling.
What other Sanctions can be imposed?
This is not the first fine to be dished out by the UK Gambling Commission.
Since May 2017 the Commission has been coming down hard on any operator found to be in breech of it's licencing obligations.
So far we have seen warning and fines, but it's within the commissions power to:
Issue warnings.
Attach additional conditions to the licence.
Remove conditions from a licence.
Suspend a licence.
Revoke a licence.
Impose a financial penalty.
Who Else has been fined?
Since May 2017 there has been another 11 cases.
Warnings and fines have been dished out to the sum of a staggering £18.99 million.
April 2018
TabCorp UK Ltd trading as Sunbets were fined £84,000 for mis-managing self exclusions and the marketing of novelty bets.
March 2018
Skybet were fined £1 million for irregularities with their Self Exclusion system which affected up to 50,000 self-excluded players.
February 2018
William Hill received a £6.2 million fine for failing to protect customers and to prevent money laundering.
Electra Works trading as Bwin.com, Partycasino.com, Casinoking.com, Noblecasino.com, Partypoker.com & Scasino.com, received a warning and penalty of £350,000 for misleading customers with free bonus promotions.
December 2017
Broadway Gaming were fined £100,000 for failing to include significant terms on promotions on their Bultersbingo.com website.
November 2017
Gala Interactive were fined £2.3m for breaching regulations which protect consumers.
October 2017
Stan James received a £80,000 fine for failures with their anti-money laundering and social responsibility processes. This brand has since closed.
August 2017
888 was fined a record penalty of £7.8 million for serious failings in its handling of vulnerable customers.
June 2017
Lottoland was fined £150,000 for advertising failings.
May 2017
BGO Entertainment Ltd (BGO) was fined £300,000 for misleading advertising on its own and its affiliates'(3) websites.
What Next?
The sanctions will continue as the UKGC continues with it's strategy of protecting the interests of consumers, preventing harm to consumers and the public, raising standards in the gambling market, optimising the returns to good causes from lotteries and improves the way it regulates.
I've no doubt that we will see more warnings and fines issued and I wouldn't be surprised if we saw some of the larger Affiliate marketing sites also targeted for advertising breeches.
Although I don't quite know what the role of the UKGC would be, as these are unlicensed marketing entities. Perhaps this is something the Advertising Standards Agency will pursue.
They UKGC has set out and published their three year plan, with their focus for 2018/2019 if you're interested in further reading.