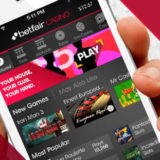 Is the Betfair Casino App any Good?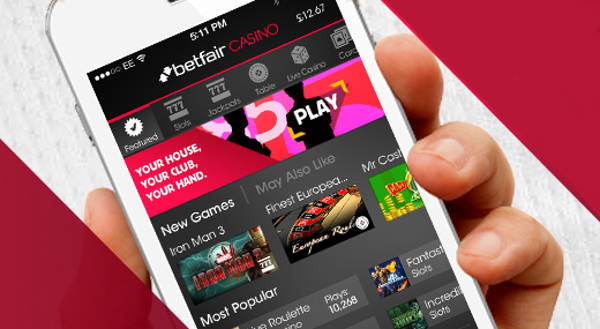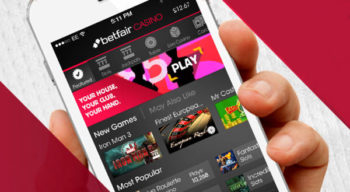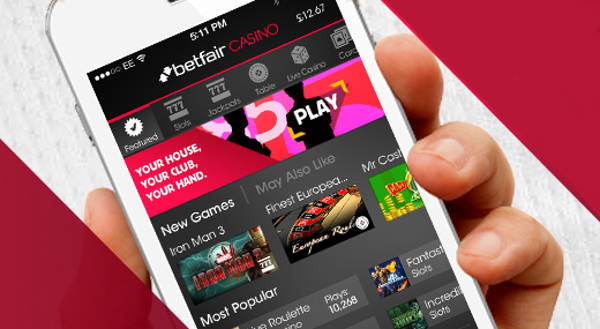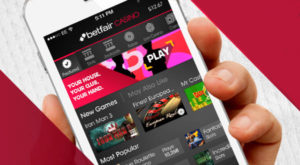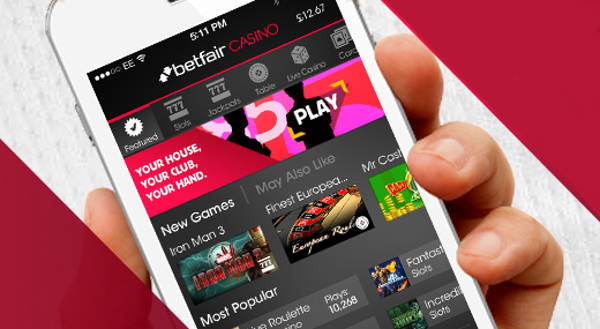 Posted May 6, 2018 by
Neil Walker
I've been testing and reviewing the Betfair Casino App to see how it performs for both regular users and specifically for Live Casino players.
I think you'll be interested in the results.
Where can you get the Betfair Casino App?
The app can be downloaded from the Apple App Store or the Google Play Store.
The app itself is quite small, only a few megabytes in size, so it is quick to download.
Like all good apps, it installs a shortcut on your home page for easy access.
Once the App has been installed, there's the option to set up some access security, like finger recognition or a pin number, making it easy for you to log on.
What does the Betfair Casino App Contain?
The App contains access to all of Betfair's Casino games, including Live Casino Games and Promotions.
Live Casino games are featured on the home screen in a prominent position. Unfortunately if you're looking for Free Live Casino Games you're going to be disappointed.
There's also a dedicated Live Casino tab across the top of the screen. Pressing that takes you into the Betfair Live Casino lobby, where all the games are listed.
Do iOS and Android users get the same content?
The answer is NO.
Apple iOS device users get a wider selection of Live Casino games than Android users.
For example, no Poker games can be accessed on an Android device, but they can on an iPad and iPhone.
The selection of available Roulette and Blackjack tables is also less on an Android device.
iPhone and iPad users get a superior playing experience, similar to what Desktop users get.
Why Android users are treated like this, I have no idea! But, it's a fact and it's rather disappointing.
What are the mobile live casino games like?
The playing interfaces in the App for all of the games is very good indeed.
All games have been optimised, so you can play as easily in Portrait mode as you can in Landscape.
For one handed play, I'd recommend Portrait. All the buttons/chips and action buttons are within easy reach of your thumb.
Once you're playing Roulette, the betting grid zooms in to make it easier to place bets and then retracts when betting time is over.
How does the App compare with the Desktop experience?
I would say surprisingly well.
Apart from the obvious difference with the games for Android and iOS users, the playing interface does a good job.
My fears of a small screen and being unable to play properly on the phone were quickly dispelled.
Although, given the choice, I'd still prefer to play on a desktop rather than using the app.
I like the full screen nature of the desktop and the fact I can do other things while playing, as I have a dual screen.
With the mobile device, you're really restricted to just playing the game and then you have the issue of losing connection.
When you're reaching a decision point on a game, like hitting or standing in blackjack, this can turn into an expensive error.
What is the registration process like for new players?
I'm really pleased to say it's quick and straightforward.
Boxes are clear and drop down choices are given to make the process nice and slick.
What if I need Support?
This is the great thing. You don't get a lesser service when using the App.
Online Chat is available from your mobile device.
There's still the old issue of having to wait in a queuing system, but you'd get that on desktop too.
What about Deposits and Withdrawals from the App?
It's hardly a surprise that the depositing process is really easy.
You've got the option to deposit using your Visa Credit/Debit Card or online payment wallets like Neteller, Skrill, and Paypal.
For those that like to go direct, you can use Bank Transfer, but that won't be instant.
As for Withdrawals, the standard practice is to withdraw to the method you deposited with.
Finding the withdrawal section can be a challenge on most other casino apps. However, with Betfair, it's an option under the user profile.
Everything is laid out nicely, so you shouldn't have any issues.
Note: There is a pending period before the withdrawal is processed and this can be a while if you haven't completed the verification process.
Withdrawals to online payment wallets are generally much faster than to debit/credit cards, so consider that when choosing your deposit option.
What is the Verification Process?
This is common at all online casinos. You effectively have to prove who you are and that you own the deposit method you're using.
It's a requirement set by the regulators, something called Know Your Customer, to limit fraud & Money Laundering.
All companies and institutions dealing with financial transactions have to go through this process.
With Betfair, you'll be asked to verify yourself when you've hit a particular withdrawal limit.
You'll be asked for a copy of your id, a recent Utility Bill showing you name and address and a copy of the deposit method you've used.
In my case I used my debit card so a scan of the front and back with the significant numbers obscured.
Good things about the Betfair Casino App
Accessing the Betfair Casino and Live Casino from a mobile device is very easy using the app.
It's free; no payment is required to download and use it.
User Registration of a new account is quick and easy.
Games can be played in both Portrait and Landscape modes.
The user experience is really good.
Live Chat for Support.
Issues with the Betfair Casino App
You going to be disappointed that some Live Dealer games are not available to Android users.
The Betfair App doesn't allow Free Play Live Casino Games, although you can play some slots for free.
You can't access other Betfair content from the App, for that you'll need to download one of their other dedicated apps.
Register and get the Casino App Now
About The Author
I (Neil Walker – that's me) have over 30 years playing experience and I'm considered an authority on online Live Casino and Live Casino Games. I provide player focused reviews, advice and recommendations which I publish on my site www.livecasinocomparer.com.