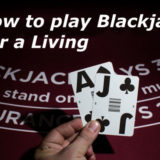 How to Play Blackjack for a Living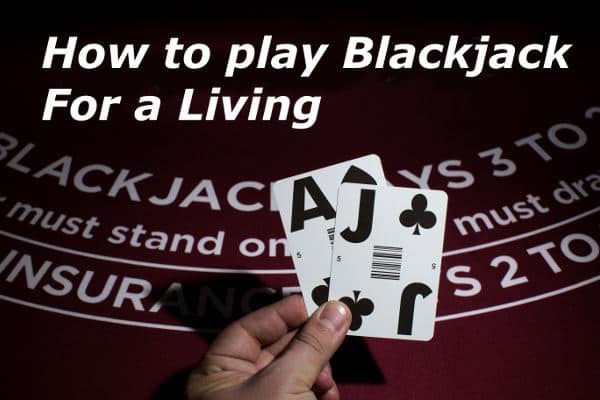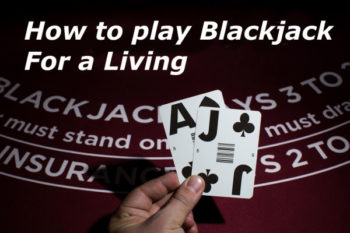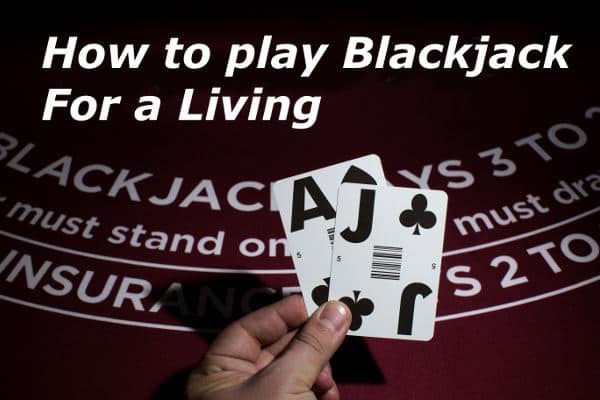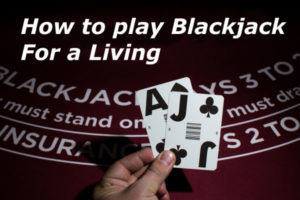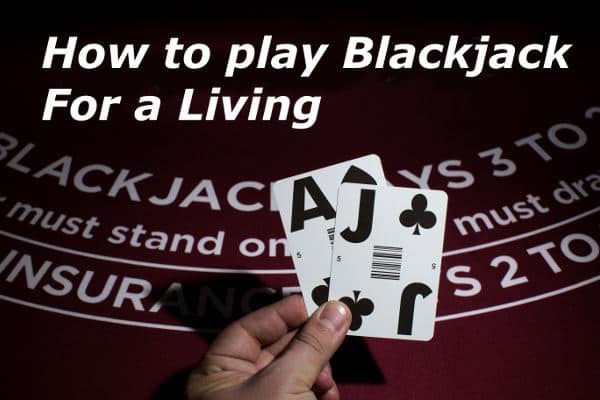 Posted May 3, 2018 by
Neil Walker
If you're like me you've probably played a bit of blackjack and have wondered whether it's possible to learn how to play blackjack for a living.
I started playing when I was at school, for 10 pence a hand in the woodworking room at break times.
Even at the age of 15 I liked a gamble and knew that whoever became banker would end break with a pocket full of our cash.
Not much has changed since then, my stakes have got larger.
Rather than in a classroom I now play blackjack at some of the Best live casinos online & Land Based casinos, primarily in London, UK.
What's not changed for me is the house always seems to win!
Is it possible to play Blackjack for a Living?
The thrill of gambling has always been there for me.
While I only play for pleasure and fun, I think it's every card players dream to learn how to play blackjack for a living.
On occasions I've made a profit from playing blackjack.
When I look back it's because I set myself targets and stuck to them.
I played a particular way and didn't take risks.
The trouble is I don't have the discipline to do this every time I'm in the casino!.
I like the thrill of the big win and it's with that type of attitude that sees me leave the casino with empty pockets!
The true life films about card counters and stories of players beating the house have always fascinated me. They give you a sense of hope that it is possible to make a profit or even a living from playing blackjack.
But have you noticed, they all have a strategy and purpose to their play, nothing is left to chance. Now if only I could do that.
So if you've ever considered whether it's worth it, or just want to get better at playing here is my guide for how to play blackjack for a living.
These do's and don'ts are not rocket science, it's common sense, but it's surprising how many people, me included, don't do what they should do all the time.
How to play blackjack for a living – the Do's
Learn how to play Blackjack properly
The aim of the game is not to get to 21. The aim of the game is to beat the dealer, by having a hand that is better than his or making the dealer bust out.
You can win with a 12 in your hand if you know what you're doing.
Basic Blackjack Strategy is your friend
There is a well-documented strategy for playing Blackjack. Use it.
It tells you when to take a card or when to stand depending on what the dealers up card is showing. You'll get advice on when to split hands and when to double.
Don't deviate from the strategy until you've mastered it, and then only progress onto Advanced strategy.
Most land based casinos will have copies of the strategy if you ask. Even the dealers will help you if you're not sure what to do (but not online when playing with live dealer).
Online, you can find loads of resources to learn basic strategy; I even have a copy on this page.
Learn to Card Count
This is a more advanced technique for keeping track of what cards have been dealt and what cards are left in the shoe.
If you're not serious about earning a living, then I'd say it's not worth the effort. But what you can do is just be aware of how many high cards or low cards are coming out of the shoe.
This technique allows you to reduce the size of your bets when the shoe is cold and increase them when you're more likely to get a good hand.
Be careful though, casinos know all about this and are watching for players counting cards.
It's not illegal, but you'll be asked to leave the casino if they spot you.
Set yourself a budget
Treat your playing as a business, with the same discipline you'd have with any paying job.
Set yourself a win & lose limit before you sit down at the table.
When you hit either limit get up and walk away. Even for 10 – 15 minutes. Take a break and start again.
This stops you chasing bigger wins or your losses. This puts discipline into your playing and stops you going on tilt. It stops you losing that profit you've just spent ages getting.
Take regular breaks when playing
Only gamble what you can afford to lose
This is so important if you plan to make a living at playing blackjack.
It's somewhat obvious, but don't gamble money you cannot afford to lose. That's true for professional or entertainment play.
If the cards are not coming from the shoe in you favour, sit out the game until the shoe is changed.
Find the Game with the best playing rules
Not all Blackjack games are the same.
The number of decks in the shoe increases the difficulty for card counters and the edge for the house.
Find a game with 6 decks or less if you can. At online live casinos the best you'll find is 6 or 8 deck games of blackjack.
Play the game rules you like most and the ones that give you more opportunities to make money.
Playing Vegas rules gives the dealer a chance to peek for Blackjack when he's showing an Ace.
This helps you because if the dealer has Blackjack the game is over before. You've been prevented from building your hand that will ultimately lose, which saves you money.
Vary where you play
If you're playing blackjack to make a living you will be noticed. Whether that's online or at Land Based Casinos.
Vary where you play and also your screen name if your playing online.
It's easy online as there are loads of live casinos where you can play.
Land Based playing is a little more difficult, unless of course you live in Las Vegas.
If your playing to make a living you will be noticed. Whether that's online or at Land Based Casinos.
If you're a high roller, negotiate discounts or cash back on your losses
Most casinos will accommodate this request. They want your business. You just have to ask the VIP host.
This is true for both online and land based casinos.
If they say no, take your business elsewhere.
Blackjack player Don Johnson managed to negotiate 20% cash back before he won €15 million.
How to play blackjack for a Living – The Dont's
Do not drink alcohol while playing Blackjack
Your judgement will be impaired if you come to the table half cut. You'll takes chances and more risks if you're feeling nice and relaxed.
You need a cool head to be able to concentrate on what you're doing. Especially if you're counting cards.
Don't play when you're upset or angry
You'd be surprised how adrenaline affects you and the impact it can have when you're gambling.
Playing when you're angry or upset is never a good idea. You need a cool head to assess what you're doing.
If your feeling like that, just don't play.
Blackjack Side Bets are not your friends
They are great fun to play, but if you're trying to make profits in the long term you should avoid playing blackjack side bets.
The RTP is much much lower than the main hand.
Don't take insurance
Insurance when offered by the dealer is not a good bet, however tempting it may seem.
Statistically you're better off losing a hand to blackjack than increasing your bet with insurance and then losing it because the dealer doesn't have a blackjack.
Don't play at tables that offer 6:5 for a Blackjack
You should only play where it's 3:2.
Unfortunately most land based casinos have 6:5 now.
Playing online at anyone of my best live casinos will pay 3:2 for a blackjack.
Don't play anywhere where you can only double on 9,10,Face Cards
You want to maximise your opportunities to increase your bet when you've seen the dealers up card.
Restrictions on what hands you can double only favour the house.
Don't worry about what other players on the table are doing
It's annoying sometimes, and if you can't stand it, walk away.
Other player's decisions really don't affect how you play your hand.
Can you really make a living playing Blackjack?
If you follow my advice above you'll stand a better chance.
Some argue that Blackjack is a game of skill.
To some degree it is, but statistics don't lie. The normal RTP for the base game 99.5%, so there is a built in edge for the house of .5. Long term the house will win.
Gambling is just that, gambling, you're taking a chance.
Don't just take my advice. Read this article which provides some more hints and tips on Playing blackjack.
You'll win some and you'll lose some.  How you do that will determine if you're able to make any  long term profit.
Author Bio:- I (Neil Walker – that's me) have over 30 years playing experience and I'm considered an authority on online Live Casino and Live Casino Games. I provide player focused reviews, advice and recommendations which I publish on my site www.livecasinocomparer.com.