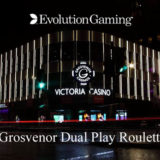 Grosvenor Dual Play Roulette goes live from the Victoria Casino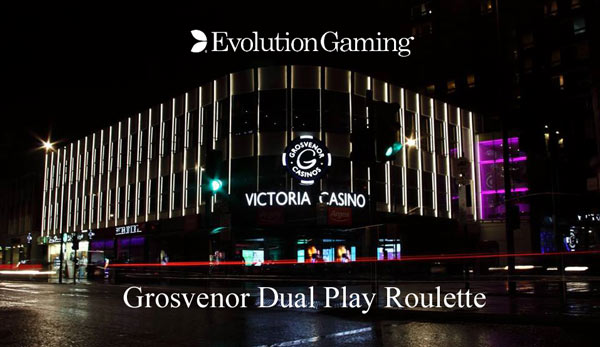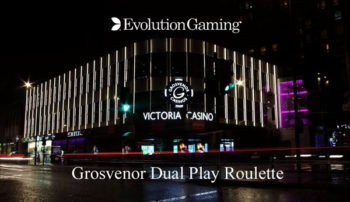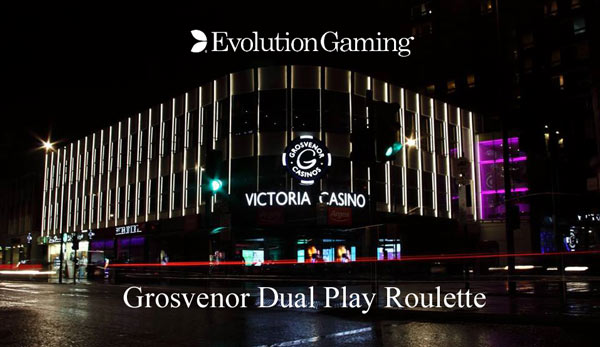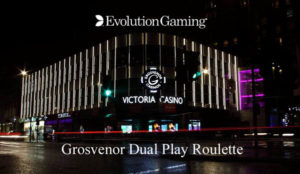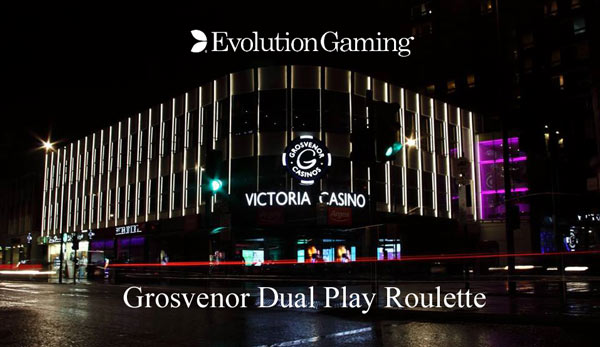 Posted October 10, 2017 by
Neil Walker
Grosvenor Live Casino has added Dual Play Roulette from its land based casino "The Victoria", which is located in Edgware road, near Marble Arch in Central London.
The table went live following the announcement by Evolution Gaming on the 3rd October and is already proving popular with online and land based players.
I've produced the following video review so you can get a feeling of what the new table is like.
Grosvenor Dual Play Roulette Video review 
Grosvenor Dual Play Roulette complements the already extensive range of live casino tables and games from Evolution Gaming.
The dedicated Grosvenor studio in located in Malta with the Dual Play Roulette fitting nicely into the existing table choice.
Table stakes start from £1 and rise to £10,000. As a low roller these are a bit high for me, as I like to place multiple chips on the table.
A 0.10 minimum stake would suit me better.
Grosvenor does have other tables with 0.50 minimum stake and 0.10 on their Auto Roulette, which should suit lower stakes players better.
The new table is open 24 hours a day and can be played on Mobile, Tablet and desktop, both in and outside of the casino.
What they said
James Stern, Director of Business Development & Land-based Sales at Evolution, said:
"As part of Rank Group, Grosvenor is the UK's largest multi-channel casino operator. The Vic, as one of the largest and longest established casinos in the UK, is a natural choice of venue to showcase the unique attraction that is Dual Play Roulette."

"This builds on Grosvenor's existing online offering — a dedicated, branded environment at our Malta studios with native speaking English dealers on several of the Grosvenor tables.

It also opens up the opportunity for dealers at those dedicated Grosvenor online tables to make players aware of the Dual Play Roulette option and to encourage and incentivise those players to visit the physical venue."
Colin Cole-Johnson, Director of Digital & Cross Channel Services at Rank Group, commented:
"This is a key convergence project to extend the Grosvenor service to our players, to further build brand loyalty and to create a seamless in-club and online experience.

From our very first Evolution dedicated tables we have pioneered online environments that replicate the in-club surroundings and experience.

Dual Play Roulette truly delivers on that promise from a table at the heart of the gaming floor in one of our most popular and well-known clubs.

In addition, the new Dual Play table will be available as part of our brand new dedicated Live Casino App and ties in perfectly with the upcoming launch of our single wallet for in-club and online play."
Live Casino Comparer Comment
This is following a trend of live casinos streaming from land based casinos.
All the major land based casino in London now stream at least one table.
It started with the Hippodrome, followed by the Ritz and then Genting and now Grosvenor.
This is great news if you're visiting London as you'll be able to check out the wheels in the casino and then play when you get home.