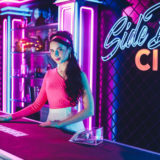 Evolution Launches new Poker Game Side Bet City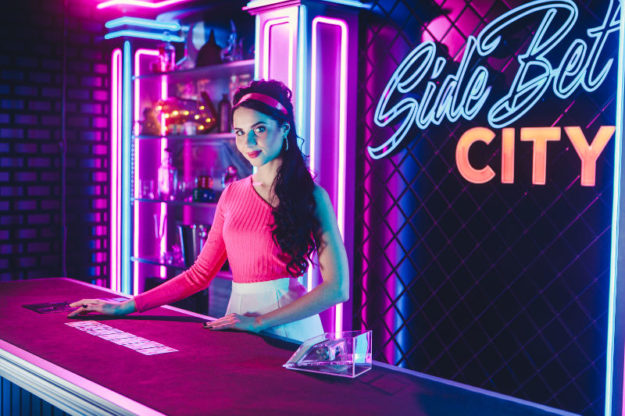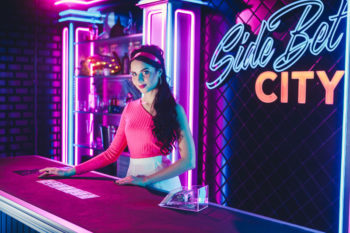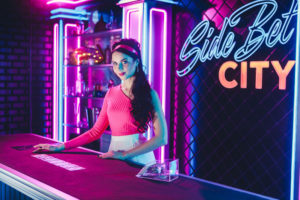 Posted June 27, 2019 by
Neil Walker
Press Release – 27th June 2019
Evolution Gaming, leading provider of Live Casino solutions, has announced the launch of Side Bet City, a unique 1980s-themed poker room that extends the company's already extensive line-up of online live dealer poker variants.
Promising to transport players back to 1985, Side Bet City is a Las Vegas-themed poker room in a stunning setting complete with bright neon lights for an authentic late night, big city buzz.
Side Bet City is a fun, fast-paced poker game designed to be played not against the dealer but against a pay table for an unlimited number of online players.
Players simply bet on whether they will win on a 3 Card Hand, a 5 Card Hand or a 7 Card Hand, or on the 'All Lose' option. The player can bet on any combination of these bets.
Winning hands are based on all the usual poker hands and no decisions are needed by the player after placing their chosen bets.
If the player's bet wins, a winning message appears on-screen. This is poker made easy.
Commenting on this latest game launch, Evolution's Chief Product Officer Todd Haushalter said:
"We are very excited by the potential of Side Bet City because it adds something very different and distinctive to our already wide choice of poker variants. Side Bet City is a fast, simple live poker game with big payouts, all wrapped in a 1980s' theme."
Haushalter continued:
"We feel the game will attract the widest range of players with the way the game plays out. Players new to poker will love it because it's an easy and entertaining introduction to the game. More experienced poker players, meanwhile, will also find the game huge fun because it presents a different kind of poker challenge and also because there are big payouts on offer of up to 1000 to 1."
Press Release Ends
Live Casino Comparer Comment
This is the last of the major game releases that Evolution Gaming announced back in February at ICE 2019.
It's been quite a 6 months keeping up all with all the new releases.
This last one, is innovative and requires no skill to play.
I've yet to find the hook, it has the feel of 3 card poker and Casino Hold'em poker, but without the main hand being played.
I'm sure it will find it's niche within the table games, but for me it's a bit gimmicky and moving away from the traditional casino table games.