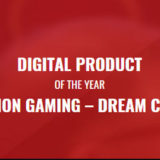 Dream Catcher wins Global Gamings Digital Product of the Year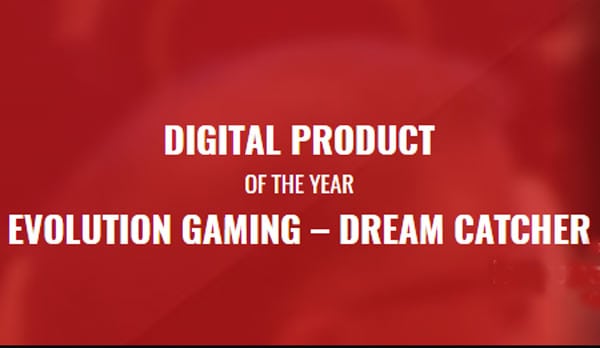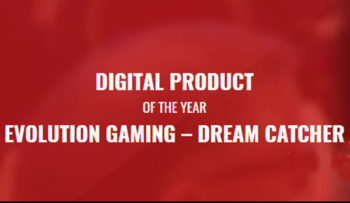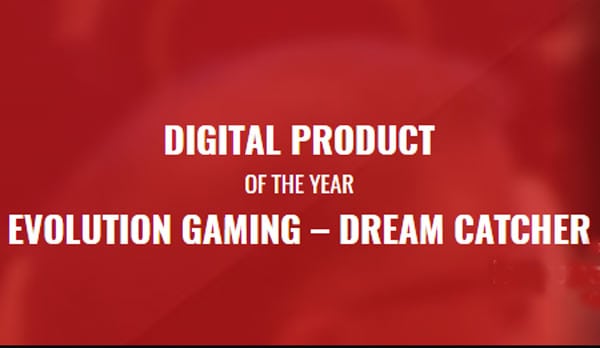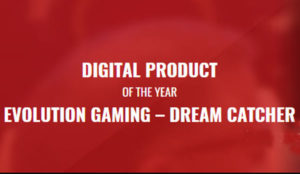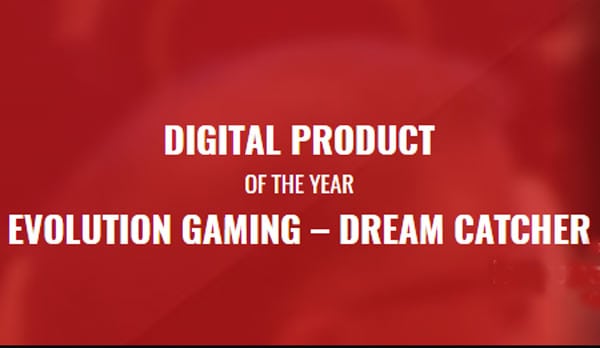 Posted October 9, 2017 by
Neil Walker
Evolution's Dream Catcher wins Global Gamings Digital Product of the Year award
I was fortunate to attend the Global Gaming Awards in Las Vegas on the 2nd October 2017. 
It's a yearly celebration put on by Gambling Insider, to identify and reward those that have shown exceptional endeavour in gambling.
The awards cover 12 categories:
Land Based Operator.
Digital Operator.
Land Based Product.
Digital Product.
Customer Loyalty Program.
Digital Acquisition Program.
Land Based Industry Supplier.
Digital Supplier.
Land Based Gaming Innovation.
Digital GAming Innovation.
Responsible Business.
European Executive.
Digital Product Category
Evolution were nominated in the Digital Product category, for the platforms, technology and games that have stood out in the online gaming world in 2017.
They were short listed in the category alongside Alea, BtoBet, Colossus Bets, Hero Gaming, NetEnt, SBTech, Scientific Games, Sightline Payments and UltraPlay.
Evolution entry, Dream Catcher,  is their version of a Wheel of Fortune, but with a twist, as there is the ability to gets multipliers on wins up to 7x.
It was released early in 2017 and has proved to be a popular addition to Evolutions portfolio of Live Casino Games.
After collecting the award Evolution's Chief Product Officer Todd Haushalter said:
"Creating a 24/7 live game show is something completely new, and we believe fresh concepts like this are a must if we want to expand Live Casino to a wider audience.

Attention spans are growing shorter, and the desire to be entertained is greater so we wanted to do something that would be relevant to a YouTube watching audience because in many ways that is our competition for player's time.

We knew there were many slot, bingo, and other players who we hoped to reach with Dream Catcher, and that's what we have achieved. Dream Catcher has proved incredibly popular with players. The player counts are truly record-setting for a new product."

"Dream Catcher is a fun, easy to play game and, of course, it's live — players can just pick up their smartphone or tablet and get involved in the live action any time they like.

And with the potential for the 2x and 7x multiplier segments on the wheel to keep hitting sequentially, there's the chance for players to win thousands of times their initial bet, just like in slots."
Live Casino Comparer Comment
I must say that as award ceremonies go this was one of the quickest I've ever been to.
It was an hour, start to finish and that included lunch and a chat with a number of people I was introduced to.
I was delighted to see that two Live Casino Operators were represented in the award categories, with Authentic Gaming narrowingly losing out in the Digital Gaming Innovation category.
I bumped into Fred Bjurle, Director of Products at Evolution Gaming, who I met when I visited Evolutions Studios in Riga earlier this year.
He kindly showed me the trophy and posed for a picture with me.