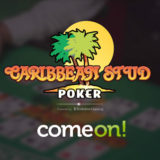 ComeOn adds Live Caribbean Stud Poker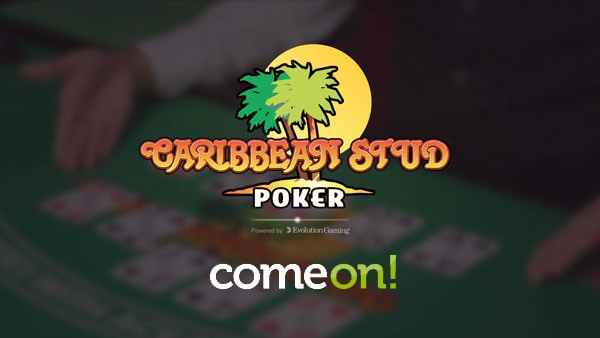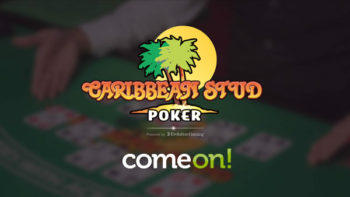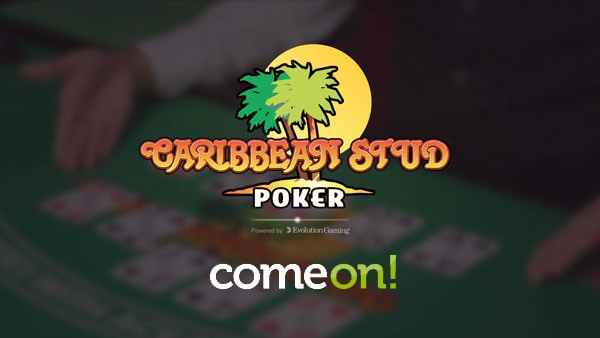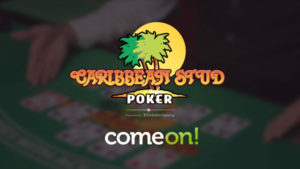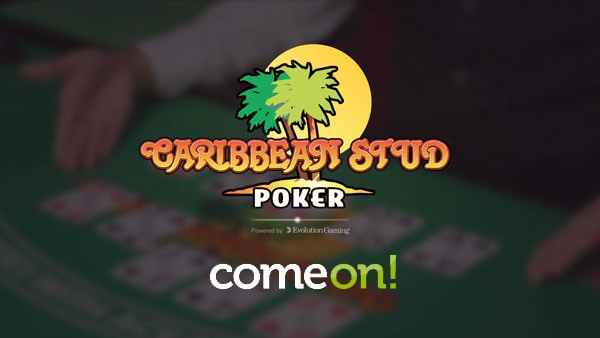 Posted March 22, 2017 by
Neil Walker
ComeOn adds Live Caribbean Stud Poker from Evolution Gaming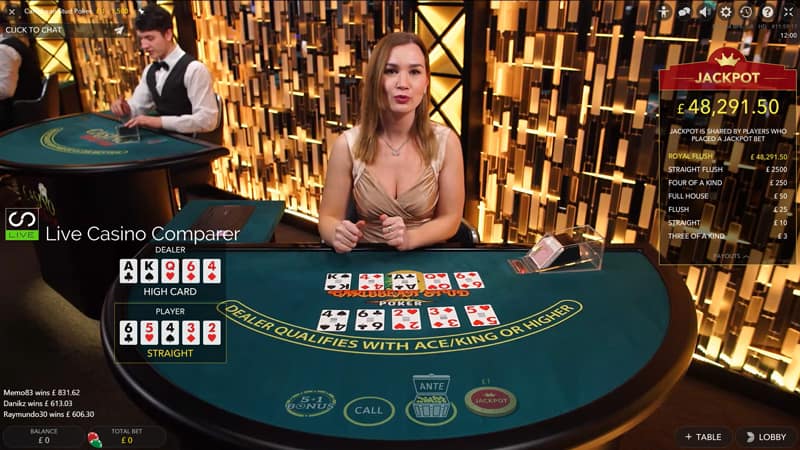 ComeOn have added Evolution Gamings Live Caribbean Stud Poker to their available live games. 
It's been missing from the list since it was first launched in November 2015.
Rules of the Game
The game is played against the dealer. 
You place an Ante bet to play the hand. An unlimited number of players can play the same hand. 
One player hand of 5 cards is dealt face up. 
The dealer then deals his hand, the first card is left face up the remaining are left face down.
The player then decides whether to play the hand or Fold. To play the hand you must place another bet equal to the initial Ante bet.
After the betting round is complete the dealer reveals his 4 remaining cards. 
The better 5 card poker hand wins.
Payouts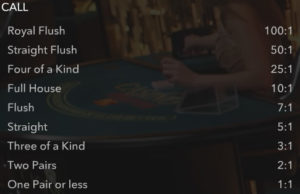 If you beat the dealer's hand you'll receive a payout for your Ante Bet.
If the dealer has a qualifying hand of Ace/King and higher and you beat him, you'll receive a payout for your Call Bet. 
If the dealer has less than Ace/King and you beat him your Call bet is a "Push" and is returned to you.
If the dealer beats you then all bets are lost.
This has a 98.19% RTP.
Side Bets
There are two additional side bets you can play.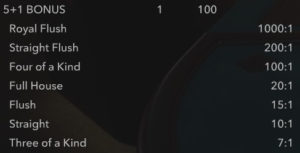 The 5+1 Bonus
This bet needs to be placed at the same time as the Ante Bet.
This gets paid if the players 1st 5 cards and the dealers up card make a 5 card poker hand of 3 of a kind or better.
This has a 91.44% RTP.
The Progressive Jackpot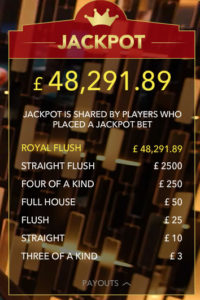 This bet should be placed at the same time as the Ante bet.
The progressive jackpot is running all the time. If you place a bet on this and win you'll receive the payout as designated on the payout table.
All jackpot wins are split among all players playing the jackpot bet.
This has an 81.84% RTP.