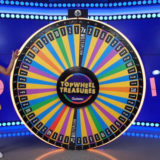 Casumo TopWheel Treasures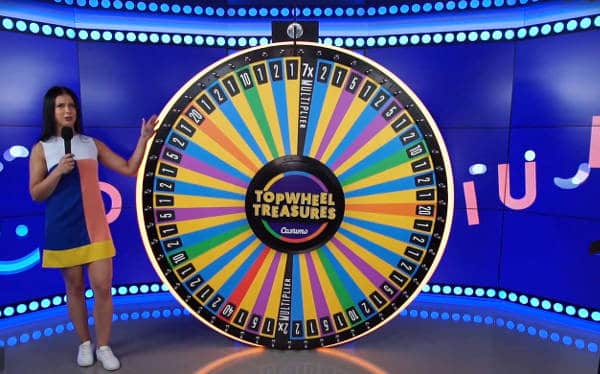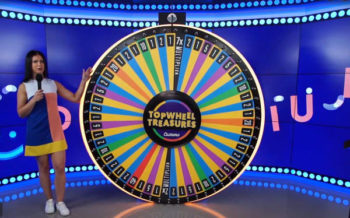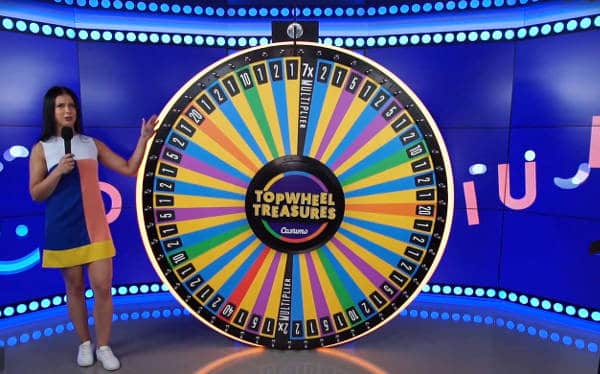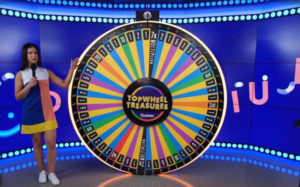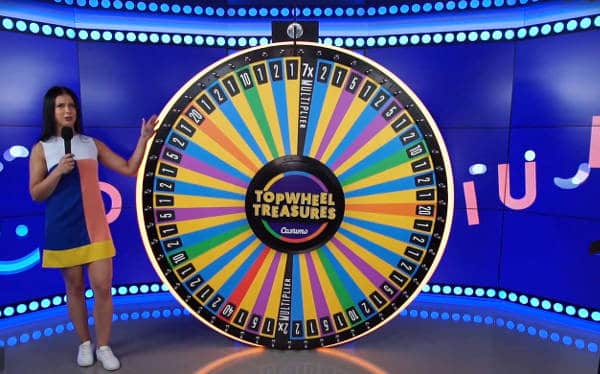 Posted October 19, 2018 by
Neil Walker
As dedicated environments goes this one is hard to beat.
Casumo TopWheel Treasures is a dedicated Evolution DreamCatcher Wheel of fortune only for players at the Casumo live casino.
The wheel has it's own studio with dedicated Casumo presenters running the game.
As far as I know this is the first dedicated Dreamcatcher wheel and sits nicely with the other Casumo branded tables.
How Casumo TopWheel Treasures works
If you're not familiar with DreamCatcher, it's a wheel of Fortune type game, where you bet on a number or numbers on the wheel.
The wheel is spun by a presenter which is then slowed by a leather strop until the wheel stops at a number.
If you've bet on the winning number your stake will be multiplied by that number. For example, if the winning number is 5 and you've staked £5, you win £25 plus your stake back.
There are 52 numbers on the wheel distributed in the following manner:
23 – Number 1's.
15 – Number 2's
7 – Number 5's.
4 – Number 10's.
2 – Number 20's.
1 Number 40.
The lower the number the more frequent it appears on the wheel.
In addition there is two multiplier segments, which when hit will multiple the next win by that multiplier.
1 – Multiplier 2x.
1 – Multiplier 7x.
How to Bet
You can bet on 1 or all of the numbers on the wheel.
When betting on all numbers you're really relying on hitting some big numbers or getting a multiplier to be able to make a profit.
A betting strategy like this will see your bankroll dwindle very quickly until you bust out if you don't hit either.
I prefer to bet on a few numbers. If you've watched my video above you'll have seen that I bet on the 3 large numbers and bust out before I got a win.
It's not as easy as it looks.
A more sensible approach is to look at the frequency of the numbers hitting in the results history.
From this you can work out which numbers hit more regularly and therefore spread your bets among those.
This strategy will help you retain your bankroll for longer and maybe even help you turn a profit!
Bet the Lazy way
If you're a Slots player you're already used to the concept of Auto Spins.
Well, TopWheel comes with Auto spins.
Just select the number of spins and how much money you are prepared to lose before the spins stop. Then hit go.
I love that there is no stop on "How much you win" option lol.
What's good about the game
The best part of the game is the Presenters.
They are all upbeat people that will talk about anything (other than restricted topics like war, religion, sex, drugs etc).
Boy these people can talk. It's almost no surprise that Evolution mutes the game on first arrival, as you'd be driven away if you didn't like all the chatter.
Chat is enable and you're actively encouraged to take part, however there is no problem if you don't want to.
If you have to make a choice between the dedicated Casumo Topwheel Treasure and DreamCatcher, I'd play on the dedicated wheel.
You're more likely to strike up a rapport with the presenters when playing this wheel.