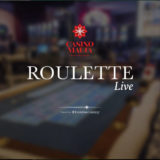 Casino Malta Roulette is now open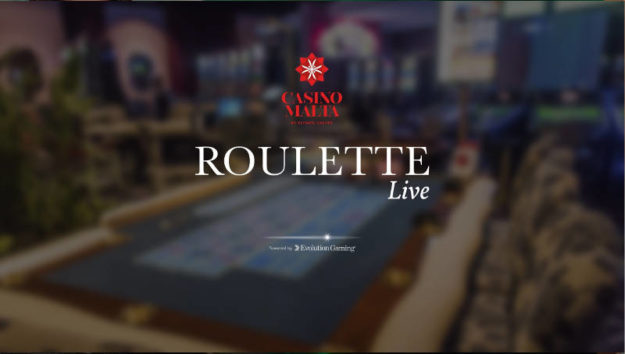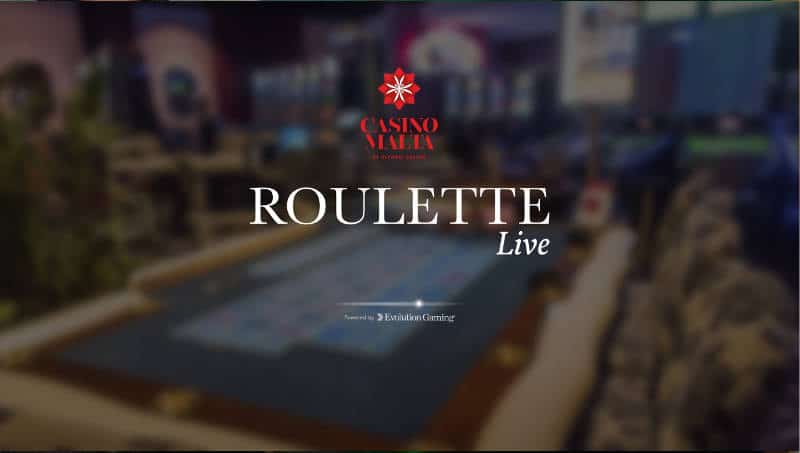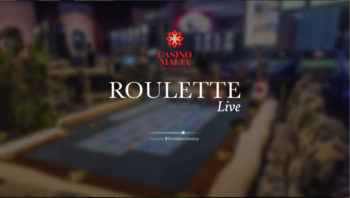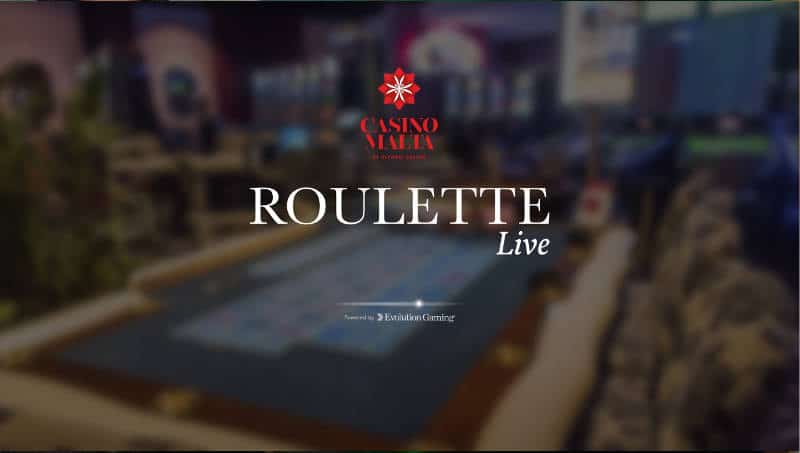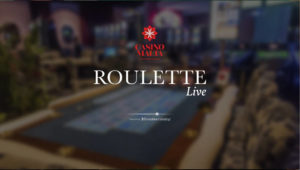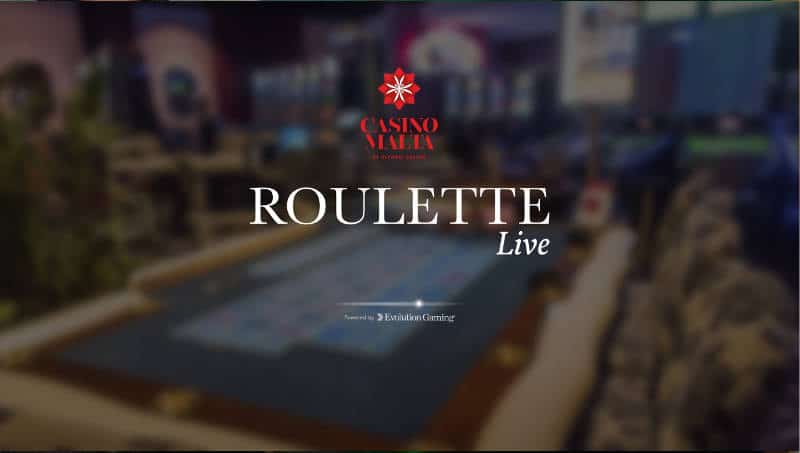 Posted November 2, 2018 by
Neil Walker
I reported a little while ago that Evolution Gaming signed a deal with Casino Malta to install a dual play roulette table at the casino.
Well they have both delivered. Casino Malta Roulette is now open for business.
About Casino Malta
Casino Malta is one of the bigger casinos on Malta and is located under the Intercontinental Hotel. The whole area has undergone a major renovation recently which means that on weekends the casino can get really busy.
If you're planning on visiting the casino, it's worth popping by during the day to sign up and get the free membership. You'll then be able to jump the queues and get straight in.
The bar area greets you first and this is where most of the table games are located. This is where I spend most of my time.
The Casino Malta Dual Play Roulette table has been installed at one end of the table area.
It's slightly away from the slots, the dedicated smoking area and the stage where live performances are held.
Casino Malta Roulette
The table setup is just like most of the Evolution Dual Play Roulette tables. Each of course choose their camera angles differently and Casino Malta is no different.
They use a number of cameras to give the best view of the table and wheel as they can, while protecting players anonymity at the table.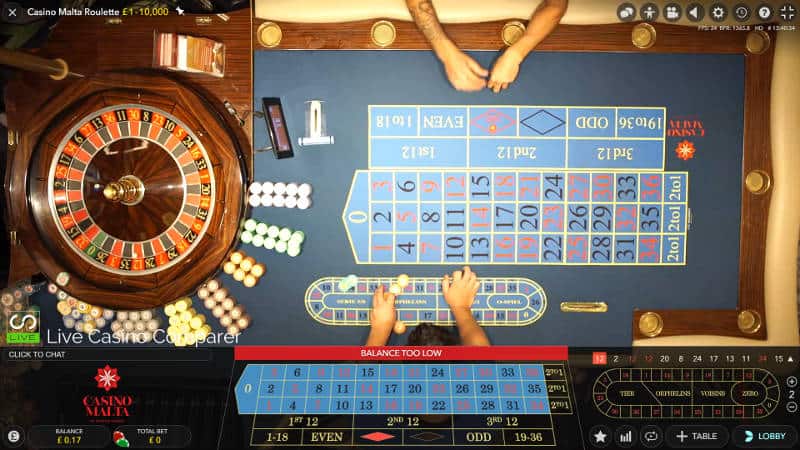 I particularly like the way they have the betting grid the same colour as the table baize, a nice pale blue.
The playing interface is the standard one from Evolution.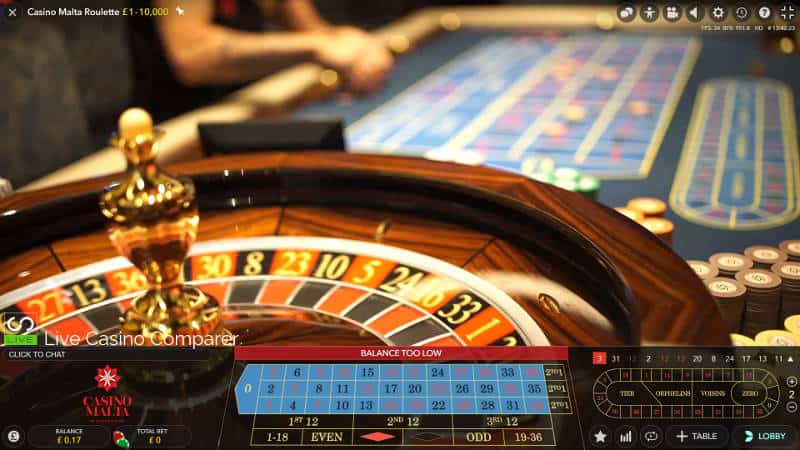 Bets can be place on the grid, using the stats or the Racetrack. Neighbour bets are configurable and you can save your betting layouts as favourite bets to be recalled whenever you want them.
The Auto Spins facility enables you to select a number of spins or balance limit. Bets are then placed automatically until one of the thresholds is reached.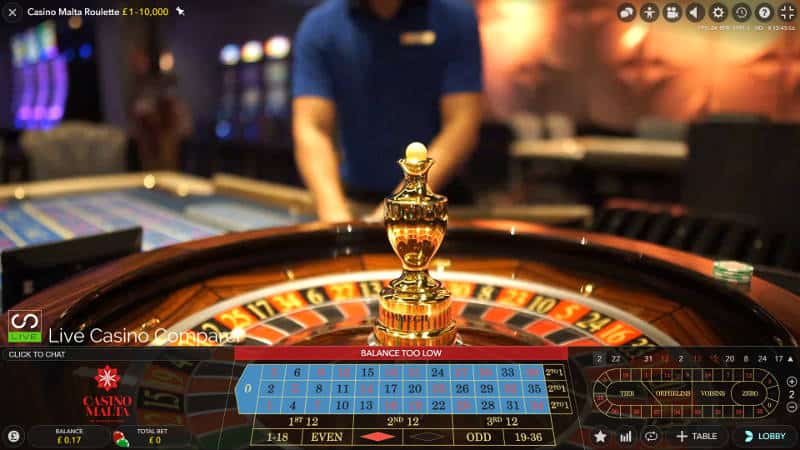 Not the first Live Streamed Roulette Table from Malta
In case you missed it, the Casino Malta Roulette table isn't the first to be streamed from a Malta Land based casino.
The Dragonara Casino holds first prize, being the first dual play roulette table to be streamed by Evolution Gaming.
Portomaso Gaming streams live roulette tables from the Portomaso and Oracle Casinos. While Authentic Gaming streams it's Auto Roulette from a purpose built studio on the island.
Where You Can Play
The Casino Malta Roulette table is an optional chargeable extra for online casinos.
I suspect the take up will be quite slow and will be limited to the best live casinos.
Of the early adopters you'll find Casino Malta Roulette at the Mr Green live Casino.