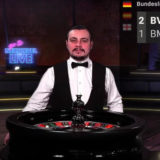 Interview with NetEnt Live Dealer Maxim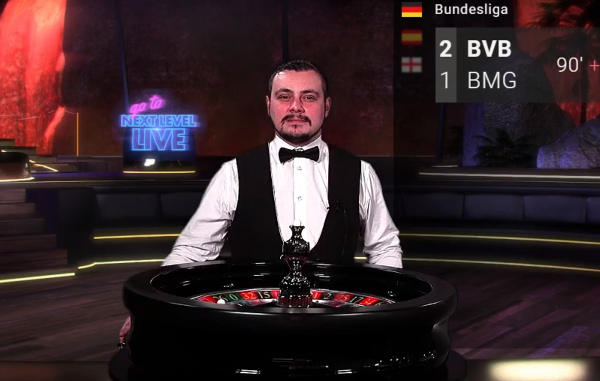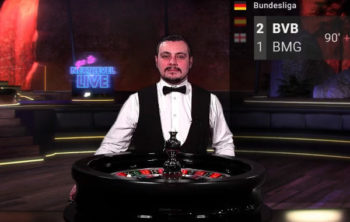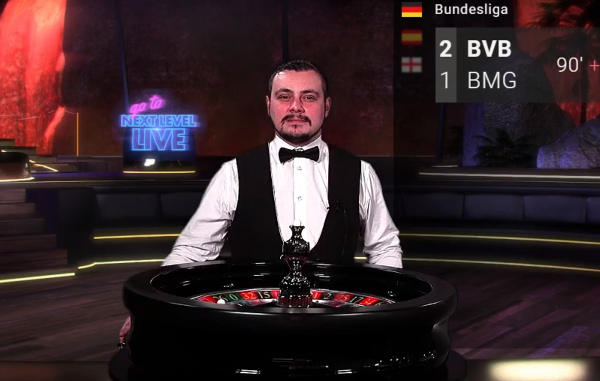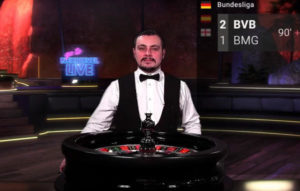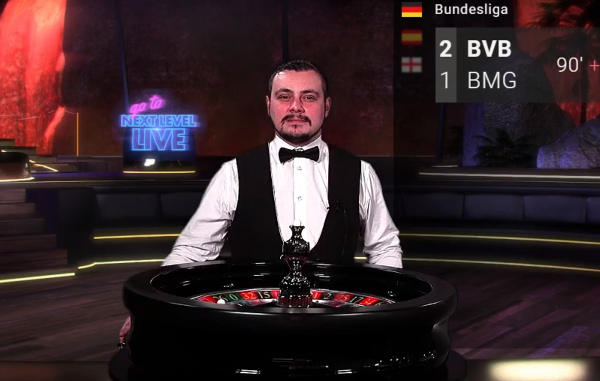 Posted January 21, 2019 by
Neil Walker
This is another of my series of interviews with live dealers at NetEnt.
Maxim has been working at NetEnt in Malta for 6 months.
---
What is your screen name please?
Maxim.
How old are you?
35.
What nationality are you?
Bulgarian.
What languages do you speak?
Bulgarian, English, Russian.
What did you study at school / university?
Technical school.
Have you had any previous jobs, if so what were they?
Waiter, Bartender, Restaurant Manager.
What attracted you to become an online live dealer?
I always liked live casino and sports betting.
How long have you been a live dealer?
6 months.
Can you describe a typical day for you at work?
I enjoy it a lot. Doesn't really feel like work. Managers help us improve every day.
What other jobs need doing when you're not dealing at the tables?
Shuffling and sorting cards.
Was there anything that surprised you about being a live dealer?
Not really
How important is the chat facility?
Very important – it's how we communicate with our players!
What sort of subjects do you like to chat about?
Mostly about the game and strategies. Also football and sports betting.
What is the best part about your job?
The best part is becoming better at the job. Gaining skills and having fun with the players.
Do you play casino games yourself?
I am spectating other casinos to see how the competition is doing.
What is your favourite game and why?
Live football betting. I like how the odds are moving depending on the game.
Personal
If you could choose 7 people to deal blackjack to who would they be and why?
Louis CK , Vertigo (youtube streamer), Snoop Dogg, Robert De Niro, Messi, Kun Aguero and Zlatan Ibrahimovic. It would be so much fun.
What are your hobbies?
Gym.
What is your favourite holiday destination and why?
Japan. My wife and I will have our honeymoon there.
Do you have any pets, if so what are they and what are their names.
Nope.
If you could be any animal what would you be and why?
Tiger. Fast and strong like me.
What sorts of music do you like?
House music, Drum N bass, Trap and Hard Core + Beyoncé for some reason.
If you could have a super power for a day what would it be and what would you do?
Super speed like flash. I will finally manage to do all my plans in one day.
You win €10m on the lottery, what is the first extravagant thing you would buy?
Fishing Boat for my friends. I don't even go fishing. There rest of the money I will invest in real estate.
What was the last gift you gave someone?
Usually I give money. I am not very good at picking presents
What was the last gift someone gave to you?
Football tickets for FC Barcelona.
What is the funniest thing that has happened to you recently?
A guy fell on the stairs with all his groceries flying everywhere. Tried to help him and we both started laughing and he fell again 😀
What was the last thing you purchased?
Ps4.
Do you have a favourite book/Author?
No.
Do you have any hidden talents? Is so what are they?
I can stay awake for 26 hours.
What is your favourite season and why?
Summer is the best season. Everybody is happy.
What's the hardest thing you've ever had to do?
To quit cigarettes.
What scares you the most?
Needles.
Do you have a favourite food?
Pizza.
What are your favourite sweets?
All of them.
Tell me something that not many people know about you?
Usually I tell people things that are life changing for them. You can change someone's life only with one sentence.
---
You'll find Maxim at the Netent live tables most days.
Why not pop by and say hello to him. You could even scare him with some of the information he's provided. 🙂
Now that would be funny!
NetEnt Live Casinos where Maxim Deals.